wooos, blogging buddies,
It sure is quiet around here. I haven't been wanting to do much, so my hu-mom & dad took me out for a walk around town.
Lots of people talked to me, and I heard others say nice things, you know, the usual things said at a husky sighting..."Hey, is that a snowdog?" and "Look, it's one of those sled dogs"..and some kid always says "Wow, look at that wolf!" We went into a nice little shop and hu-mom found the perfect thing to go on a beautiful little memorial tree some of our Ohio friends sent to us - a red husky angel! I hope you can see it from the RB, Sherman!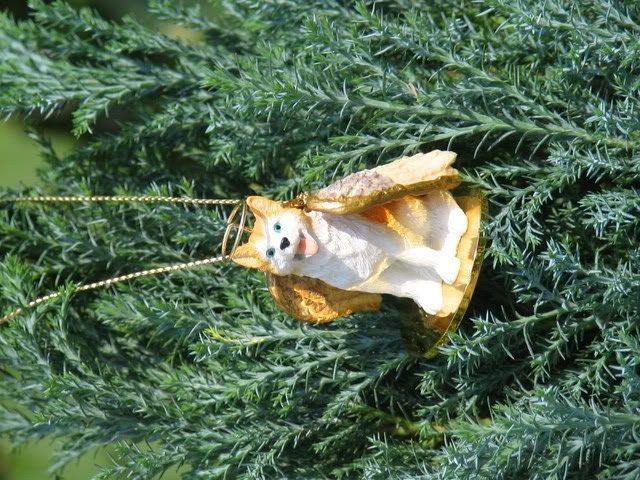 Wooos of thanks again for all your prayers, they mean a lot to my family & me. I have lots and lots of new blogs to visit now. See you around.
Woos,
Star