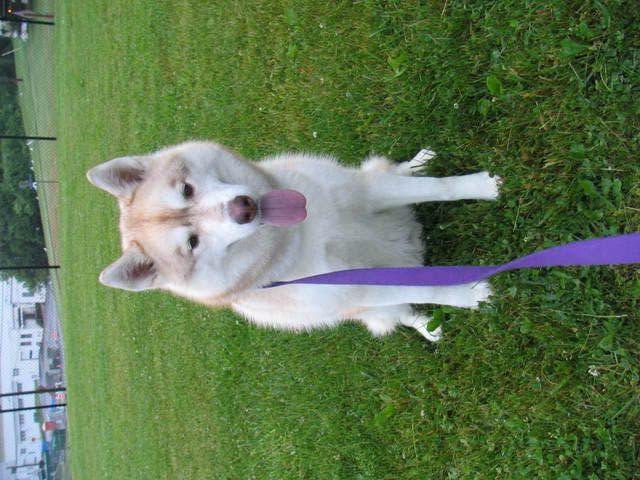 He is gone.
My furever best friend Sherman left for the Rainbow Bridge tonight. I got to sit in the room while he was leaving. I sat very very quietly and watched. When our hu-mom & dad finished crying & hugging him and stood up to go, I paid my own small gesture of respect. It must have thrown the humans off, they thought I was heading straight for the door. But I stood in a moment of silence looking down on Sherman's face, (he looked like he was peacefully sleeping) then slowly walked a full circle around him one last time, tracing out kind of a "sacred circle". Then I headed for the door. They were impressed. Sometimes they forget how sensitive and intuitive huskies are.
Yes, I know, it's very sad, but Sherman is really happy he can breathe again. He feels good.
Then they took me out for ice cream on the way home. I think Sherman would have liked that. He liked to celebrate everything with food.
Hu-mom & dad put a post on this thread, maybe you humans would like to read it:
http://petoftheday.com/talk/showthread.php?t=130252
(You may need to copy & paste it, cause I havent figured out how to put in a link here yet,
or go to www.petoftheday.com It's under Dog Memorial.)
Wistfully Wooing,
Star