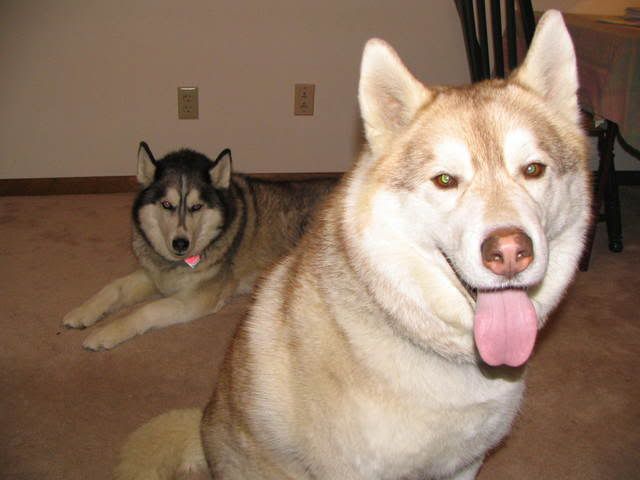 WHAT'S IN YOUR FOODBOWL?
Well this whole pet food thing has really boiled over. Seems like almost every cat & dog we know has been affected. Our GSD friend Delila almost died about a month ago, before the media announced ithe tainted food. She was eating some of this stuff! The vet said he thought it might be something in her diet, and thankfully she has recovered, but they came awfully close to putting her down because they had no idea what was causing all the bleeding & stuff.
We've been switched over to Canidae, which is yummy and free of corn, wheat, gluten, and has brown rice grown in the USA. Hu-mom siad it was very pricey, but WE'RE WORTH IT! To be honest, our change of food really had nothing to do with the grain scare, but the grain thing tipped the scales in favor of changing now. Plus, we LOVED the samples of the stuff we got at last year's Adopt-a-Husky Hike!
If your human is looking for a grain-0free food, check it out at www.canidae.com. (courtesy endorsement, we just want eveydog to be healthy.