After a grueling 16 hr. trip (because hu-mom gets lost a lot), we finally arrived at our new home. That last couple days before moving were rough. When our kennel disappeared and I saw my squeeky babies & big fluffy bed get packed up, I admit I got a little nervous. So I ate many of the unusual herbs growing in the part of the yard Sherman & I got tethered to while hu-mom ran around like a rabid squirrel packing & cleaning. This was apparently not such a good idea, because for two days my tummy rumbled like Mt. St. Helens, and I didn't feel very well. I decided a hunger strike was in order, which further distressed the humans. I finally ate my first whole meal in five days tonight. The offending herbs seemed to have passed without any fireworks. All I wanted to do was sleep...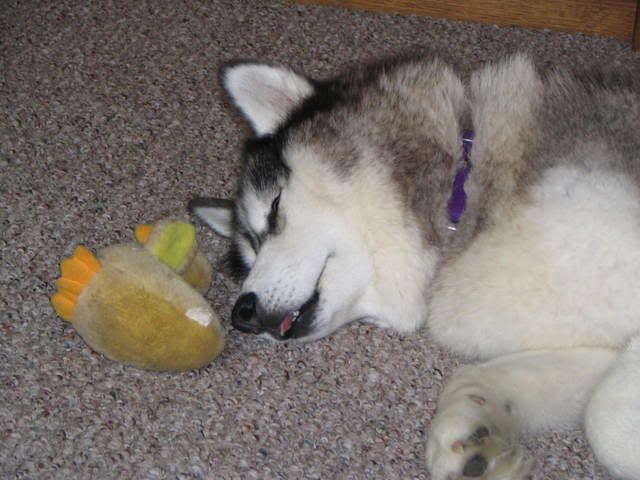 Sherman also got sick. He developed "kennel cough", hacking away like he was going to drop dead, with gobs of mucus pouring out of his eyes. Of course it was the "weekend", which is when the animal doctors all agree to stay home. But this morning one took pity on our plight and allowed Sherman to come in & get treated. I'm happy to report he's doing much better tonight. See for yourself-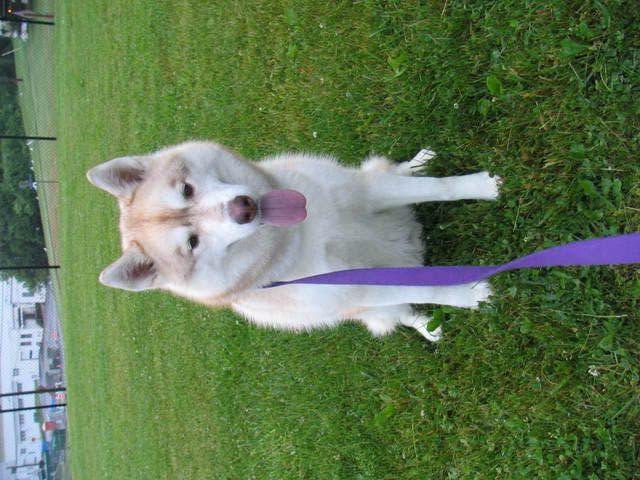 After 16 hours cooped up in a car while he breathed on me, I may just start hacking away too. That would really please hu-mom, wouldn't it? : )
We're enjoying the fact that we are finally allowed in the house. Ahhhh, soft carpeting to stretch out on, so nice! Here we are, see my new lobster squeeky?
Hu-mom wanted to post nice pictures of us lounging on beaches in the sun, but it's been gray & rainey since we arrived, so here's the best she could do. I refused to look at that flashy thing, but the large white squawking birds in the background were pretty interesting to watch. They look tasty. Maybe when I'm 100%, I'll try to nab one.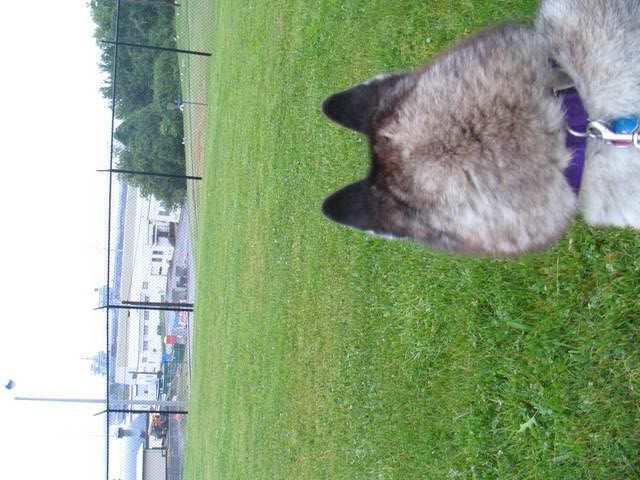 Woooos, Star of the Eastern Coast