A-rooooo there!
Since we're still waiting on a sun-shiney photo opportunity to show off our new digs, I thought I'd post a couple pics from the last event our hu-mom & dad took us to in Ohio before moving....the Pettalk pic-nic!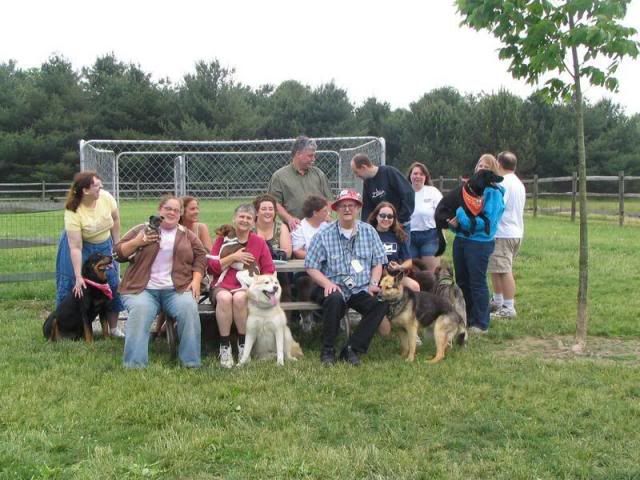 The people & pups came from all across the country, and the best part was that they baked delicious cookies for us canines! We feasted all day on yummy stuff. I oversaw the begging, someone had to do it. Frenzied beggers can get so unruly...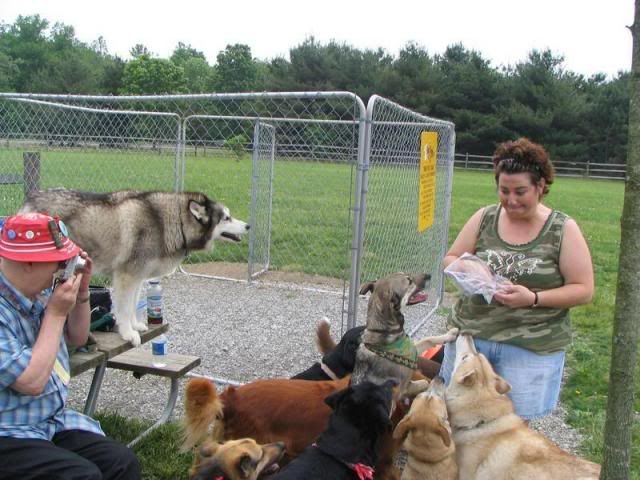 Since we knew they had these special treats, we were ALL on our best behavior. It was worth it!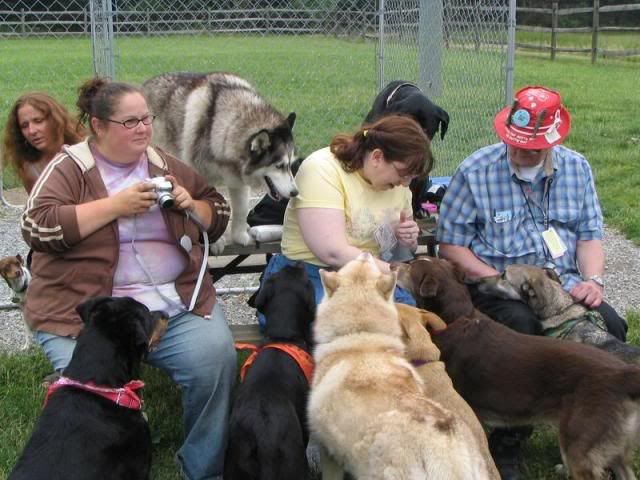 The sad part was saying good-bye wooo-woooos to some very dear friends, but who knows? Maybe hu-mom will haul our furry little butts 800 miles & go to another event one day.
Good bye, Lucy! I'm turning over my job as Queen of the Dogpark to you now - Keep everyone in line!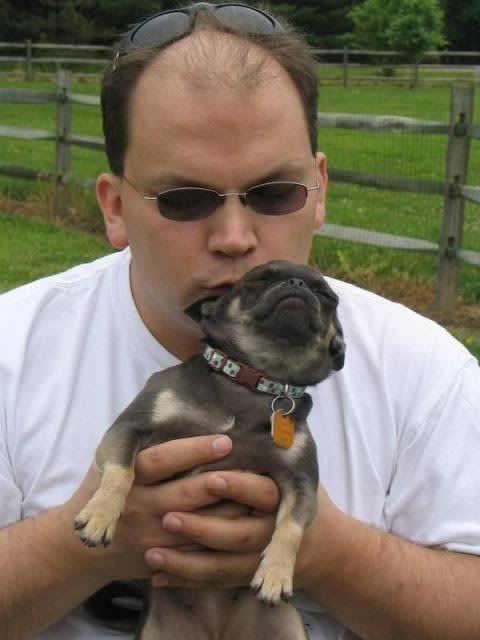 Et tu, Brutus! (Hu-mom is really gonna miss you, sweetie)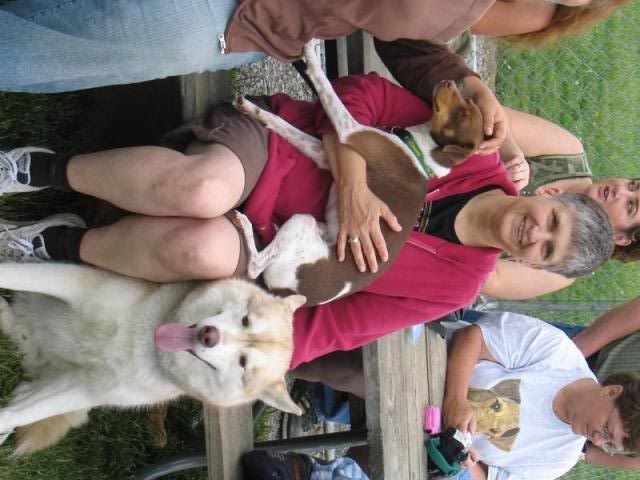 See ya later, Chipper & Kia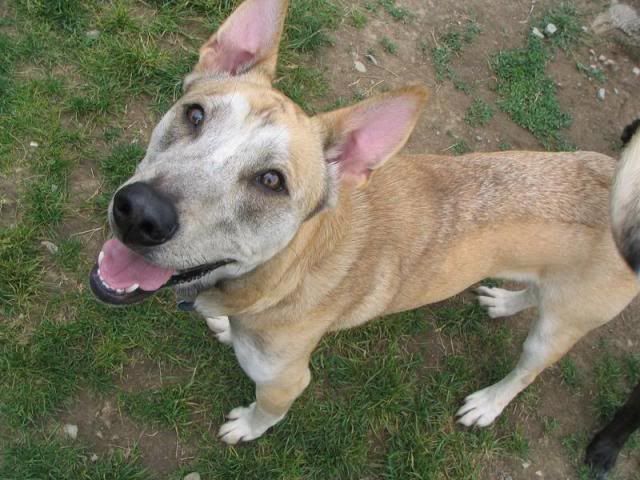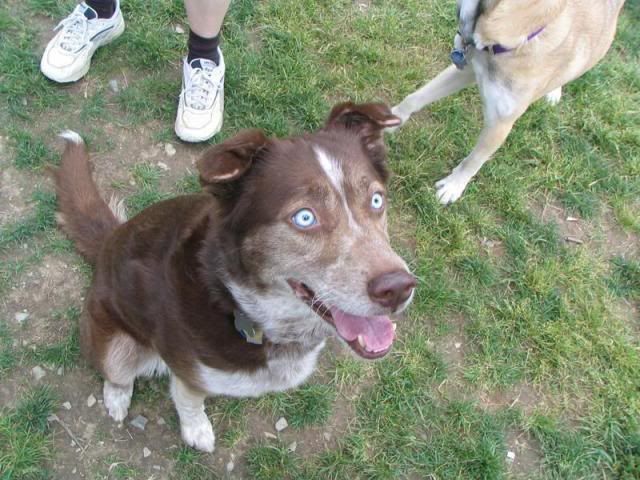 So long, Sherman...........................................just joking!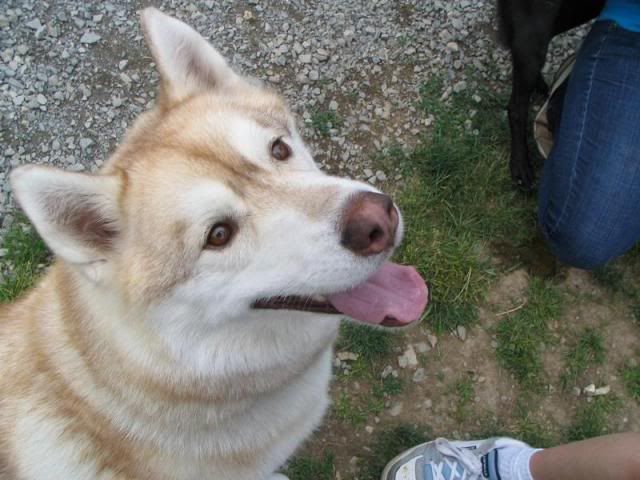 And finally...a pic of yours truly,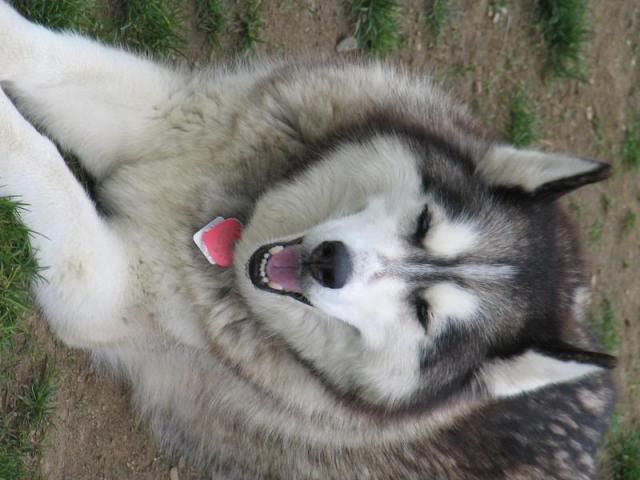 Woos to all the humans & pups in Ohio,
Star of the Eastern Coast