God speed you on your way to the Rainbow Bridge, dear Bowser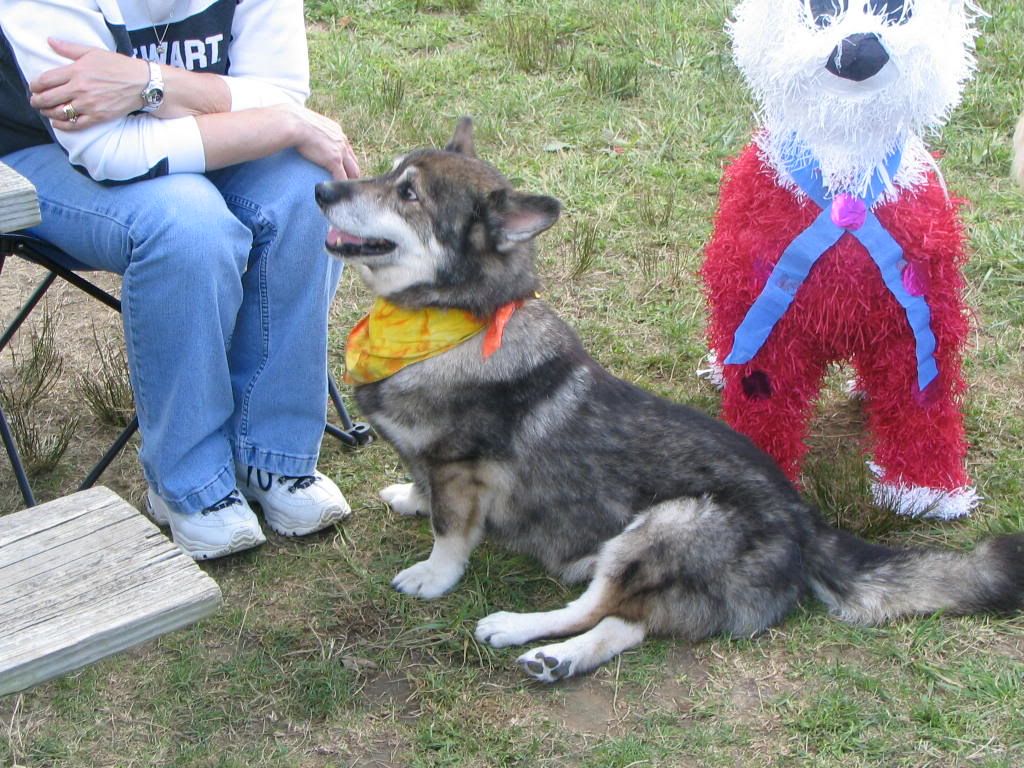 We are sad to hear that our little pal, Bowser, has departed for the RB. He was quite elderly and his health had been failing, but he will forever be missed by his friends. He was a husky - ?? mix, with the fluffiest tail you've ever seen. We will miss him at our PetTalk get-together this Sunday, although we're sure he'll be looking down on the rest of us. Maybe he'll be munching a tube-steak in the sky, he was THE Champion Hot-dog Eater at our Husky Hike two years ago!
Woooooooos, Bowser. You're back on four good paws again.
*sniff* love, Star & Sherman
(Holly, we're gonna let our post today be dedicated to our dear friend, but we haven't forgotten you tagged us! Hu-mom's working on it)